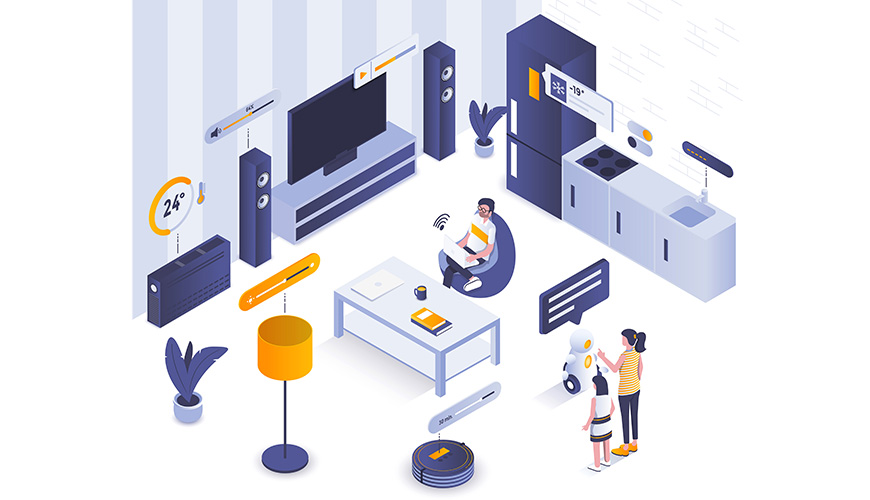 The Internet of Things or (Internet of Everything) has become an important technology that is essential for a smart management of connected things.


As a smart and innovative technology provider, Innoneur deliver innovative and smart business models integrating every aspect of IoT technology.
Why Innoneur would be the right choice?
We, at Innoneur provide top-notch IoT application development services to enhance the efficiency of your business. We enable Digital transformation for all business providers and management by delivering actionable insights and seamless customer experience through the latest IoT technologies. From integrating the best-fit sensors to picking up the right platform, we unhitch the potential of IoT into the business requirements that create value and address the difficulties systematically. We focus on a solution that not only provides seamless experience but also maximize the efficiency of the organization we serve.
Service Capabilities
With our innovative ideas, we are capable to develop highly-scalable comprehensive solutions based on Internet of Things services to our clients. Our services enable the organization to
Scale your operations efficiently.
Analyze the operational errors and act quickly.
Integrate the existing architecture with IoT.
Design and develop end to end solutions for navigation and security.
Transform the business process effectively.
We also serve Sturdy solutions for
Smart Industries and Offices to control and watch all the functional operations, schedules and deadlines without missing anything, Real time analysis of work, Performance, operation of logistics and supply chain. These solutions enable the companies to reduce the labor cost and automate the manufacturing process and make sure the timely delivery of products and deliverables.
Smart Business Analytics for Real time analytics of data generated from your IoT systems.
Smart Security to protect your personal assets using personalized frame works.
Smart homes that allow to connect and control your home from anywhere at your fingertips.
Smart Farming and Agriculture that shows and notifies the live update about the crop's condition accurately.
And we can do more!
How we can help you?
At Innoneur, we have a crew of IoT experts who are technically strong and specialists in building sturdy IoT solutions to help you. We help organizations to simplify the complexity of Implementing Internet of Things services.
The Internet of Things is making the world better and smart than ever before, Join the revolution. Reach out to us today, for your customized IoT solutions for your business.